Team Atom: The Movie is an upcoming action science fiction superhero fan film directed and written by Tyler Geroux. The film stars Charlie Hunnam as General Johnson and Jennifer Lawrence as Mrs. Johnson and also features the voice talents of Roger Craig Smith Chris Pratt Elizabeth Banks and Tara Strong with Tyler voicing Mario and Luigi. The film is set to be released in May of 2019. The film also will have singer and actress Jennifer Lopez in a minor role.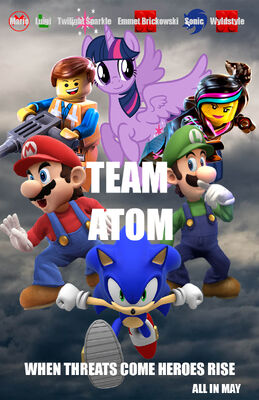 Ad blocker interference detected!
Wikia is a free-to-use site that makes money from advertising. We have a modified experience for viewers using ad blockers

Wikia is not accessible if you've made further modifications. Remove the custom ad blocker rule(s) and the page will load as expected.